Grande Cache Metal Roofing Services
Grande Cache Metal Roofing Services
The Jasper metal roofing experts from Renoteck Roofing specializes in helping clients find the right metal roofing solution for homes and business in Grande Cache, Jasper, Hinton, Edson, Banff, Drayton Valley, and many other communities in Alberta. Our skilled Grande Cache metal roofing services team provide roofing installation using high-quality products that will protect homes and businesses for years to come. Our experienced contractors know how to help Albertans find roofing solutions that can face the unique challenges of our climate. Our metal roofing is proven to offer reliable protection all year-round and can wind, snow, hail, rain, sunshine and everything else Mother Nature has to offer. Our Grande Cache metal roofing pros insist upon exclusively providing high-quality metal roofing for all residential metal roofing and commercial metal roofing systems. In addition to being available in a variety of colours, styles, finishes and other custom options, our affordable, long-lasting, and precisely engineered residential metal roofing or commercial metal roofing solution are suitable for any home or commercial building, and characterized by the following features:
Affordable
Attractive & versatile
Lightweight
Low-maintenance
Fire & lightning safe
Durable & long-lasting
Well-insulated year-round comfort
Reliable protection against water, rust & corrosion
Tested for the Alberta climate
Sustainable & environmentally friendly
Made from 35% recycled materials & 100% recyclable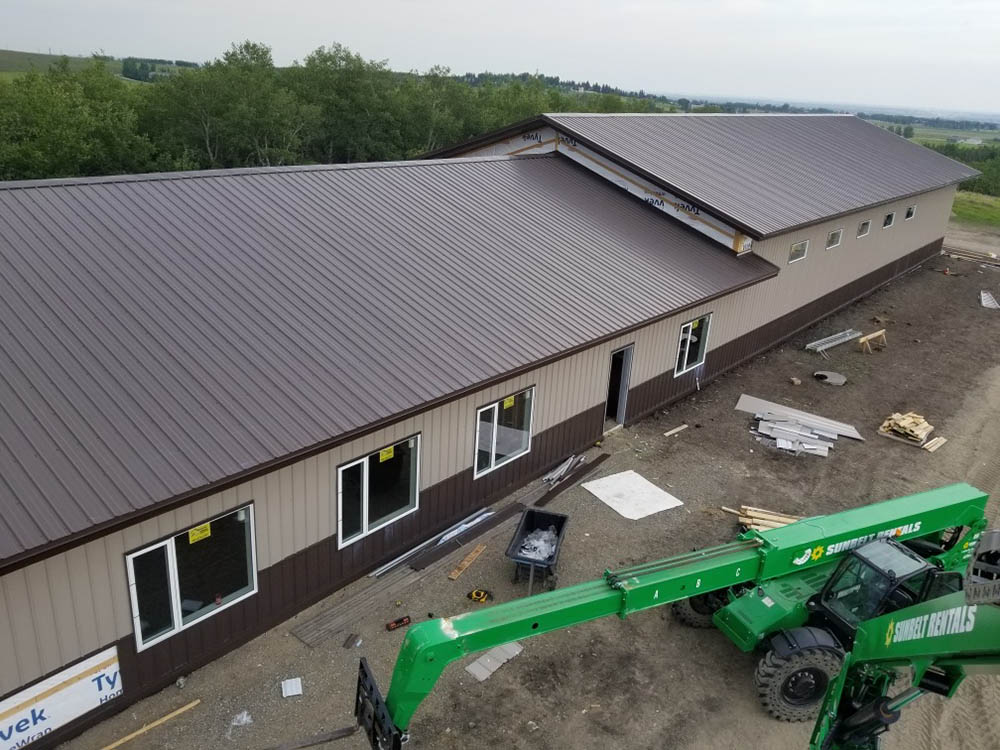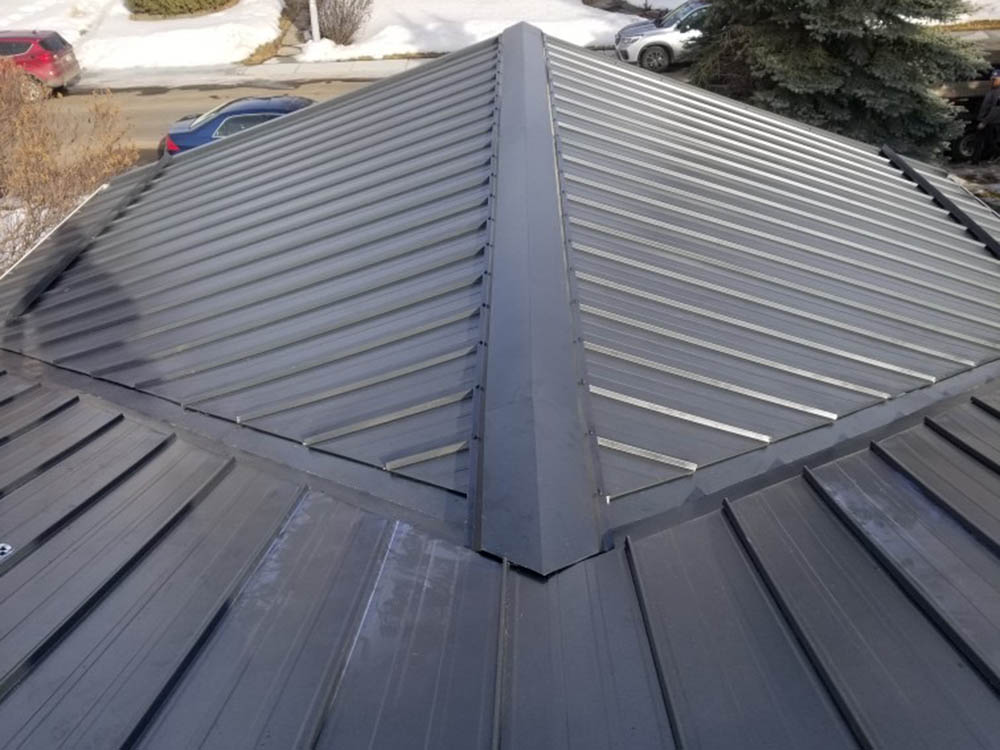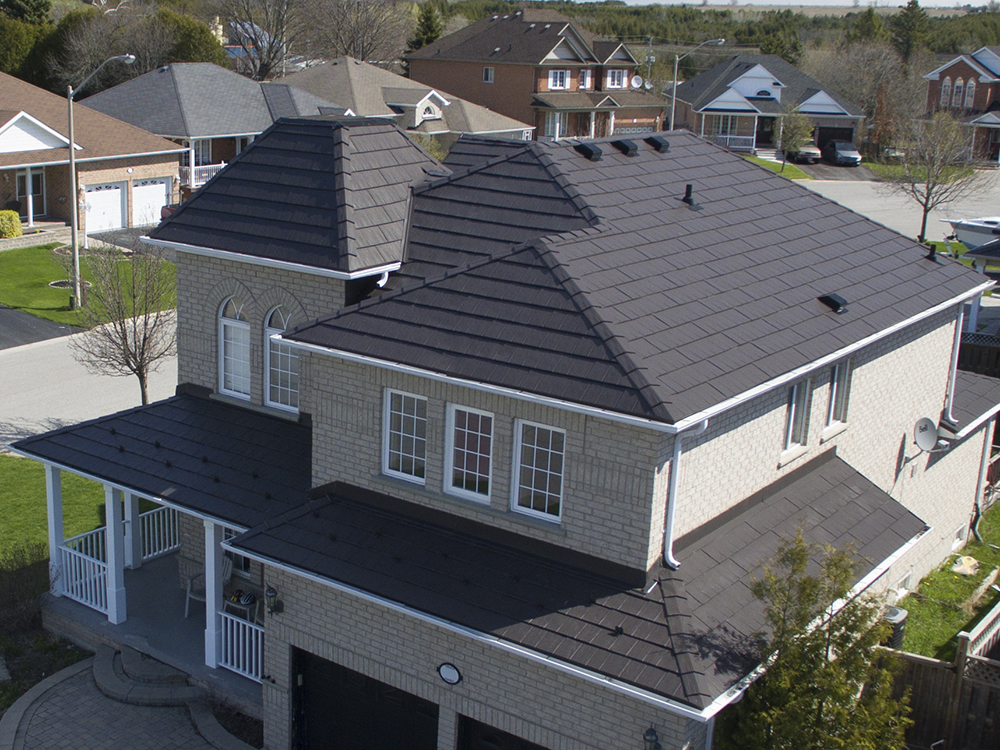 View Our Photo Gallery
Metal roofing is a reliable long-term investment for the future of your property. In our many years of experience in the roofing industry, we have found that nothing outperforms high-quality metal roofing products, which hold up better over time than conventional materials like shingles, fibreglass, asphalt or wood. Traditional roofing materials deteriorate quickly and are easily damaged by everyday use, requiring constant maintenance and frequently needing to be completely replaced within 20 years. Our Grande Cache metal roofing is fully guaranteed with an up to 40-year lifetime warranty that is transferrable to future owners. We take pride in offering superior Jasper metal roofing solutions with great customer service all over Grande Cache, Jasper, Hinton, Edson, Banff, Drayton Valley, and surrounding communities. Contact Grande Cache metal roofing services team to schedule a no-obligation consultation including a free estimate from our roofing professionals today!
---
"We appreciate your candid information on our options and your knowledge on what would best suit our small business needs."
Paul & Amy
---
Facts about Grande Cache, Alberta:
Grande Cache is a hamlet overlooking the Smoky River at the northern edge of the Canadian Rockies.
Grande Cache serves as the entry point for the Willmore Wilderness Park.
Communities close in distance to Grande Cache include Jasper, Clairmont, and Valleyview.
Cities surrounding Grande Cache, Alberta: