Banff Metal Roofing Services
Banff Metal Roofing Services
The Jasper metal roofing experts from Renoteck Roofing specializes in helping clients find the right metal roofing solution for homes and business in Banff, Jasper, Grande Cache, Hinton, Edson, Drayton Valley, and many other communities in Alberta. Our Banff metal roofing services team proudly offers high-quality roofing designed to protect your home and business for years to come. Our experienced contractors know how to help Albertans find roofing solutions that can face the unique challenges of our climate. Wind, snow, hail, rain, and extreme sunshine are no match for the reliable year-round protection that our metal roofing has been proven to provide. Our Banff metal roofing specialists only offer unrivalled metal roofing services using the best available technology and state-of-the-art materials obtained from trusted manufacturers. Our affordable, long-lasting, and precisely engineered residential metal roofing or commercial metal roofing solutions are available in a range of colours, styles, finishes and other custom options and offer the benefit of being:
Durable & long-lasting
Affordable
Attractive & versatile
Lightweight
Low-maintenance
Fire & lightning safe
Well-insulated year-round comfort
Reliable protection against water, rust & corrosion
Tested for the Alberta climate
Sustainable & environmentally friendly
Made from 35% recycled materials & 100% recyclable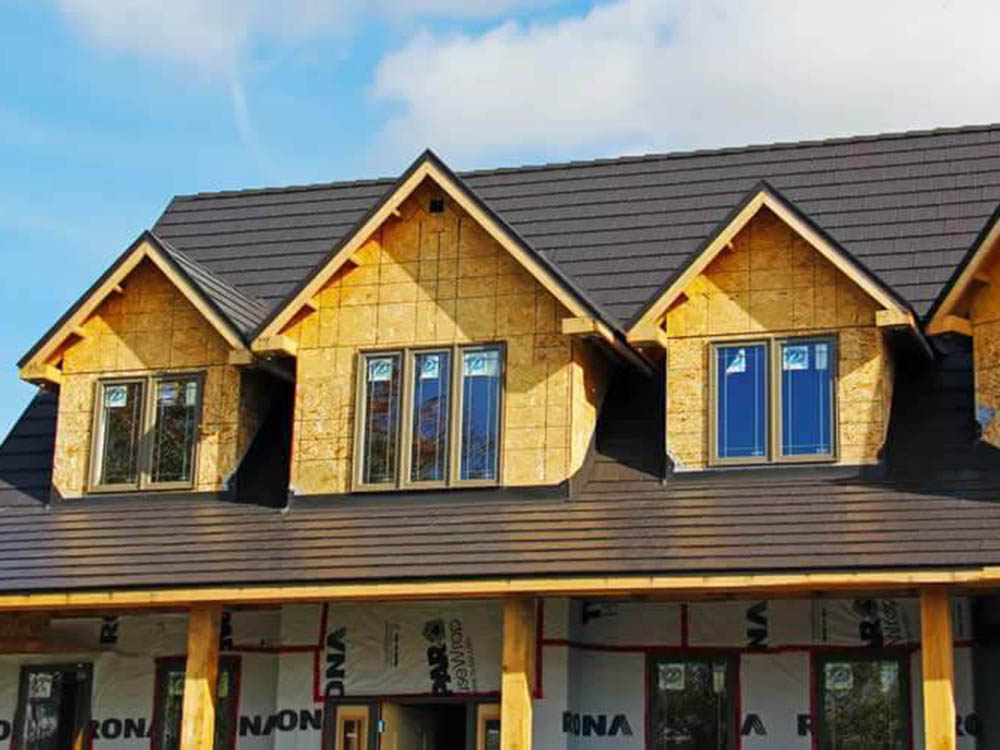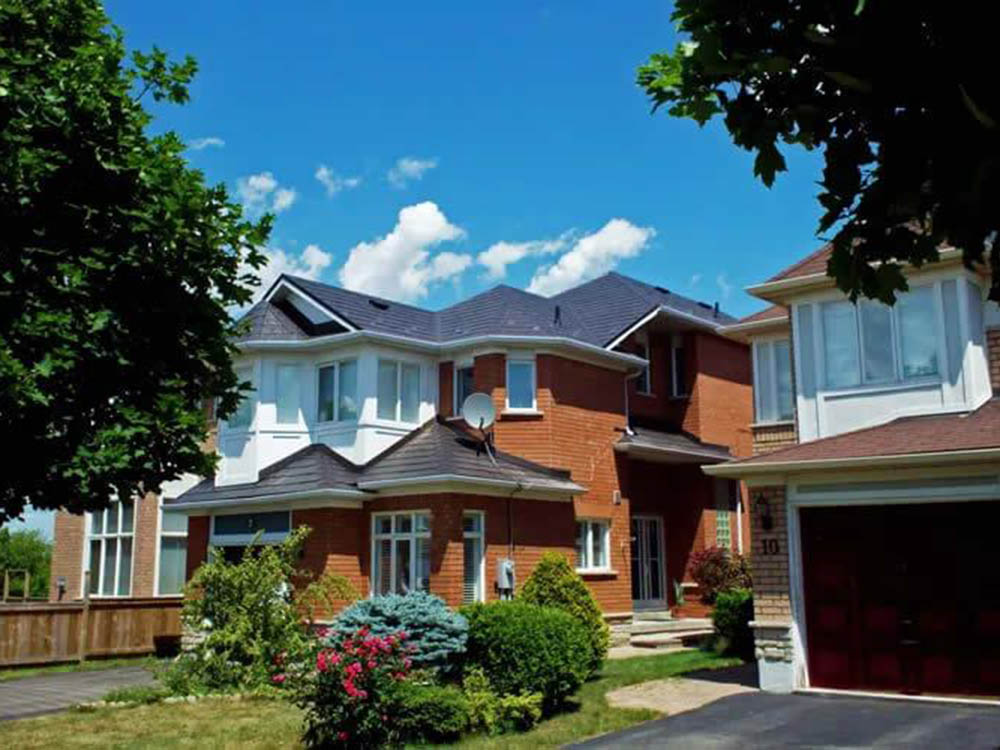 View Our Photo Gallery
Metal roofing is a reliable long-term investment for the future of your property. Metal roofing products will consistently outperform traditional roofing materials like shingles, fibreglass, asphalt or wood over time. Other roofing materials require frequent maintenance, deteriorate quickly, and are damaged by everyday use, frequently requiring total replacement within 20 years. We are confident enough to guarantee our Banff metal roofing for up to 40-years with a lifetime warranty that is transferrable to future owners. Our Jasper metal roofing specialists will work within your budget to find a solution right for you in Banff, Jasper, Grande Cache, Hinton, Edson, Drayton Valley, and nearby communities. Contact Banff metal roofing services team to schedule a no-obligation consultation including a free estimate from our roofing professionals today!
---
"Jeri and I are happy and satisfied customers of Pavel Gonchar, Renoteck and his hardworking crew, Vladimir, Tony, and Travis. Pavel was very responsive from our first contact, working with us on re-roofing our 12 sided house and garage. He was very thorough, paying attention to detail. He and his crew drove over 17 hours north to Ft. Smith, NWT to do the job. They have a tremendous work ethic, and delivered a superior finished product in record time. They got to town at 2am Friday morning, finished, cleaned up, and headed back to Calgary by 4pm Sunday, leaving us happy with 2 beautiful roofs that are already the talk of our town and the folks we have shared pictures with. We recommend Pavel and Renoteck without hesitation."
Michael
---
Interesting facts about Banff, Alberta:
Banff and Banff National Park are located on traditional lands of the Stoney Nakoda Nation.
A seminal Canadian tourist destination, Banff is popular for its hot springs and location in the Canadian Rockies.
Hinton, Lac des Arcs, and Ghost Lake are communities close to Banff.
Cities around Banff, Alberta: